You're a Single Mum – Own it!
When I first became a single parent, I felt totally alone in the world. I felt so supported by my friends and family, but I felt like I was the only one going through what I was, and no one would EVER really understand what my life was like now. Some of my friends had kids, but none of them were separated or divorced. I felt like the biggest failure in the world.
When my daughter was 5 months old,  I moved cities to be closer to my support network. I had joined a fabulous mothers group in the city where I had had my daughter and had missed out on joining a mothers group back home in Sydney. The local community nurse in Sydney gave me contact details for a mothers group who had babies around my daughter's age.  I hesitantly went along to one of their meet ups down by the beach. As I made my way there I felt nervous and started worrying about what I would say if they asked me what my husband did. It was the question I dreaded more than anything. To be honest, I would rather have told people my husband had died, than admit to being a single mum.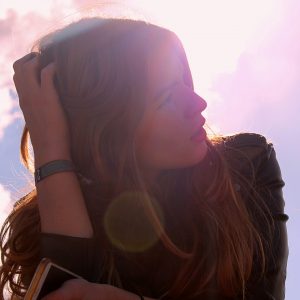 I have thought long and hard about my embarrassment about this. I am a strong and independent woman, why did I feel like such a failure? It partly had to do with the fact my daughter was just a baby, and so far most stranger's reactions were that of pity. A perfect example of this was when I went to buy a fridge for our new life back in Sydney, the sales assistant was trying to pressure me into buying a bigger fridge than I wanted. I kept telling him I didn't need such a big fridge, but he was very persistent and continued to tell me how much my husband would eat and how we would have a growing family. When I broke the news to him that the fridge was in fact just for my daughter and I, for our new apartment that only my daughter and I would live in, his jaw dropped to the floor and his eyes welled up with tears.  "Oohhhh I feel soooo sad for your daughter" he cried, " your poor, poor daughter". My thoughts to this were… why does he feel so sorry for her? Will life be that bad for her having two parents that are no longer together? What did he know about my situation exactly? But it did hit a nerve, because I felt sad for her too, and I felt sad for me too. Life didn't turn into my dream like it was supposed to (happily married with 4 kids and a dog, living in a big house overlooking the water and doing my dream job).
Apart from not wanting people to pity my daughter and I, personally I felt like the biggest failure ever. Should I have stayed in an unhappy relationship for the sake of my daughter? Would life have been better for her if I did? Would she turn out happier if her dad and I had stayed together? These are questions I asked of myself before the separation, and are to be answered on another day, but regardless, I still felt like a failure.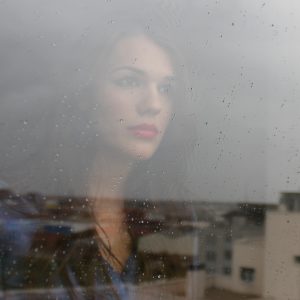 Now, let's talk about the social stigma of being a single mum. I never thought much about single mums before becoming one, but now that I was one I didn't think negatively of single mums at all. I thought they were brave brave women. But I did still think there was a social stigma and I did not want to be put in the single mum category. I thought that instantly people would think that I was stupid, uneducated, and a drain on the economy. I thought they would think that I should never have had a child, that my daughter would grow up disadvantaged and that I was scraping by and barely keeping it together.
I never did get asked about my husband that day at mother's group, but I never went back. I didn't feel like I belonged and that my challenges were on a different scale to the other mums from the mothers group. And I still dreaded the fact that if I went back it would come up eventually, and I wouldn't be able to hide it.
That was three years ago. Since then, I have learned to love the term "single mum". To me, it represents strength, courage, and resourcefulness. I have surrounded myself with single mums, and they are all intelligent, educated, loving, confident, independent women. I am a single mum, that is a fact, and I am a strong, smart and independent woman, and a loving mum who would do anything for her child. I am not a failure at all, I am a success for getting myself out of a toxic relationship and doing what's best for my child.
---
P.S DID YOU KNOW?
You can book in for one-on-one mentoring with Julia Hasche.
Have you just parted ways with your partner, and feeling lost?
Have you been single for a little while now and need assistance with getting your life back on track and feeling empowered?
Click HERE to read all about the mentoring programs currently available, and to book in for your 30 minute complimentary Clarity Call.  
The purpose of the Clarity Call is:
For me to get to know you and understand an overview of your current situation and where you are at.
For us to establish what you need assistance with to move forward.
To see if we are a good fit to work together.
Know someone who needs to read this? Share it with them via the links below.